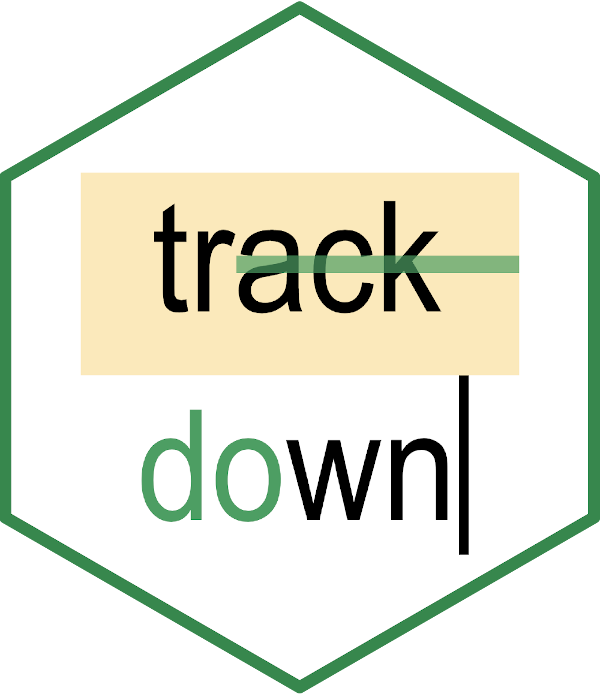 Function Arguments and Features
Source:
vignettes/trackdown-features.Rmd
trackdown-features.Rmd
The main idea behind the trackdown workflow is simple: Upload the .Rmd (or Quarto / .Rnw) document to Google Drive to collaboratively write/edit the narrative text in Google Docs; download the document locally to continue working on the code while harnessing the power of Git for version control and collaboration.
To manage this workflow, trackdown offers different functions:
Moreover, trackdown offers additional features to facilitate the collaborative writing and editing of documents in Google Docs. In particular, it is possible to:
For a general overview of the package, see the trackdown-package help page or vignette("trackdown-workflow") to know more about the workflow and vignette("trackdown-tech-notes") for an overview of technical details.
Arguments and Features
All trackdown functions share some common arguments that are used to manage the workflow:
*_file(file,
       gfile = NULL,
       gpath = "trackdown",
       shared_drive = NULL)
Moreover, when uploading or updating a file in Google Drive with upload_file() or update_file() respectively, two extra arguments are available:
hide_code to hide the header code and code chunks from the document.
path_output to upload the rendered output document to Google Drive in conjunction with the .Rmd (or Quarto / .Rnw) document.
In this section, all arguments of trackdown functions are introduced, describing default settings and highlighting main features.